Deploying your application faster and safer: por qué Azure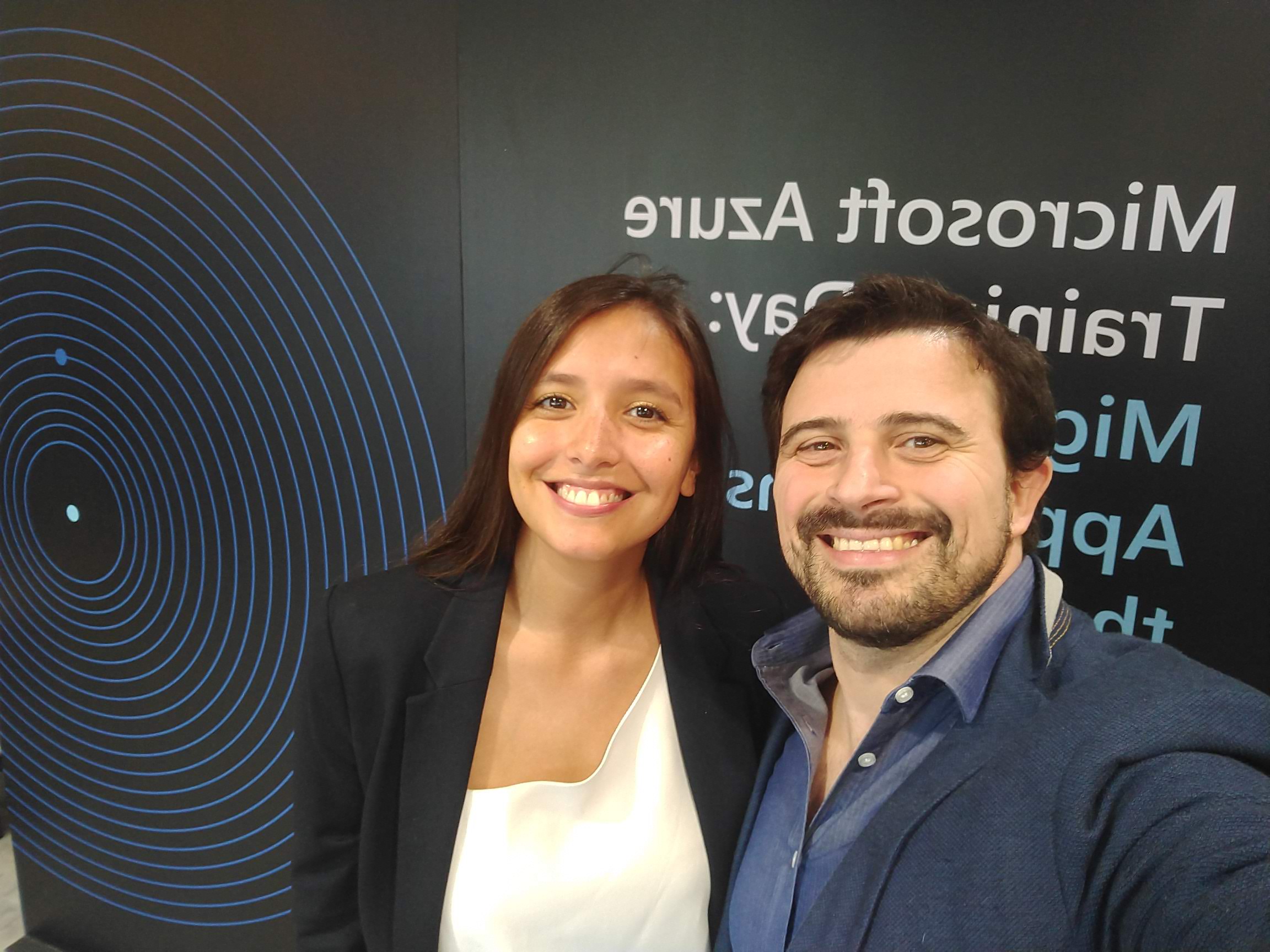 El 10 de Octubre pasado participé como speaker invitado de Microsoft a un evento de Azure realizado en las oficinas de Microsoft Argentina, donde pude brindar una charla sobre despliegue de aplicaciones en Azure y cómo realizarlo de manera rápida y segura.
En esta publicación te comparto el material visto, junto con algunas fotos. ¡Gracias a todos los que asistieron!
¿De qué fue este evento?
El evento se realizó en las oficinas de Microsoft Argentina, y trató sobre Microsoft Azure. Hubo varios speakers, y uno de ellos fui yo donde específicamente desarrollé el tema de despliegue de aplicaciones.
La Presentación
Esta es la presentación que compartimos con todos los asistentes durante la charla:
Algunas Fotos
Les compartimos algunas fotos de la jornada:
About
Professor. Techie. Ice cream fan (dulce de leche). My favorite phrase: "Todos los días pueden no ser buenos … pero hay algo bueno en todos los días".
Currently I´m Service Manager at Algeiba Dev (http://www.algeiba.com), providing services with the vision of create the best technology solutions to transform organizations around the world. I´m also Chief Communications Officer in vOpen (https://vopen.tech), an initiative that connect students, professionals and technology experts around the world to share knowledge, experiences and promote technological innovation.
I enjoy a lot of educational, technological talks and a good beer. If you want to talk, write me to pablodiloreto@hotmail.com.