[Evento] NET Conf CL v2018 | Segundo día: resumen y todo lo relacionado a Azure
Los días 28, 29 y 30 de Noviembre se realizó la primera edición de la .NET Conf CL. Esta conferencia es la extensión de la originalmente conocida .NET Conf UY y este año está presente también en Argentina (segunda edición) y Colombia (primera edición).
La edición chilena cuenta con 4 organizadores, +5 colaboradores y 200 registrados. Pablo Ariel Di Loreto es un organizador de la organización Global que nuclea a todas las conferencias y activo organizador de esta edición.
En esta publicación te vamos a contar un resumen del segundo día del evento, realizado en Duoc UC | Sede Padre Alonso de Ovalle, Santiago, Región Metropolitana, Chile. A todos los que participaron, ¡muchas gracias!
[toc]
Resumen de la Jornada
Los speaders y temas que participaron de este día fueron los siguientes:
Accelerating Artificial Intelligence with WinML and ONNX
Azure API Management Capabilities
Crea soluciones IoT Innovadoras utilizando Microsoft Azure
Developer, Platforms & Ecosystems Based Economy
Micro Servicios .NET: Arquitectura para Aplicaciones .NET Contenerizadas
Desarrolla tu próxima app con Xamarin & MvvmCross
De tres apps a una: perspectivas de migración a Xamarin Forms
From Dev to DevOps with App Center
Dapps: Devs Taking over Blockchain
TypeScript ❤ ReactJS
Microsoft Cognitive Services: Computer Vision & Face APIs
Design-first APIs with OpenAPI spec
Microservicios en la nube: un paseo por Azure Service Fabric
Developer, Platforms & Ecosystems Based Economy
Data Science & AI, past, present and future…
Nuevas Caracterísiticas de SQL Server 2019
Una vuelta por Xamarin
Blazor, un nuevo framework para aplicaciones basadas en web
¡Cómo movernos de Web APIs a Microservicios, sin morir en el intento…!
.NET y C#: Presente y Futuro
Fotos
Visitá nuestro Facebook para ver todas las fotos del segundo día: https://www.facebook.com/NETConfCL/
Organizadores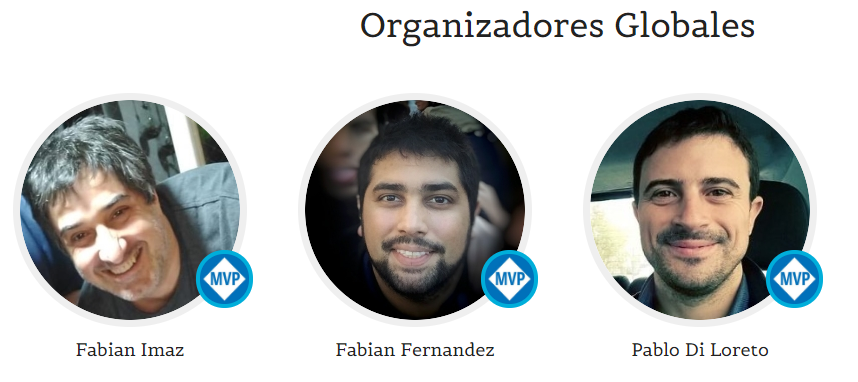 MVP Program Check
If you are from MVP Program (Microsoft) and want to check this contribution, please go to http://cl.netconf.global/#organizers and check in "Global Organizators" my info (Pablo Di Loreto) and my photo. With this information, you can check my videos and others conference's contributions.
Acerca del Autor