[Evento] NET Conf CO v2018 | Segundo día: resumen y todo lo relacionado a Azure
Los días 8, 9 y 10 de Noviembre se realizó la segunda edición de la .NET Conf CO correspondiente al año 2018. Esta conferencia es la extensión de la originalmente conocida .NET Conf UY y este año está presente también en Argentina (segunda edición) y Chile (primera edición).
La edición argentina cuenta con 6 organizadores, +10 colaboradores y 400 registrados. Pablo Ariel Di Loreto es un organizador de la organización Global que nuclea a todas las conferencias y activo organizador de esta edición.
En esta publicación te vamos a contar un resumen del segundo día del evento, realizado en Ruta N, Medellín. A todos los que participaron, ¡muchas gracias!
[toc]
Resumen de la Jornada
Los speaders y temas que participaron de este día fueron los siguientes:
Microsoft Educación: impacto y fomento en la academia en la era de la transformación digital
A Gentle Introduction to Domain-Driven Design
Build Pro-audio and Music-creation apps for Windows 10
Real time predictive analysis With Hadoop (Kafka+Spark)
.NET Quantum Development. Preparándonos para el futuro
IoT and Cloud for the Digital Signage
Google Home powered by Containers, Machine Learning and .NET on Google Cloud
40 million customers can't be wrong: How we built docs.microsoft.com and online learning experiences using GitHub and Azure
Datascience
Lift & Shift de Servicios Web a Microservicios en Azure Service Fabric
Cool sh*t you can build with the latest Windows
Mapping Well-Designed Domains with EF Core 2.1 (Julie Lerman)
Fotos
Visitá nuestro Facebook para ver todas las fotos del segundo día: https://www.facebook.com/NETConfCO/
Organizadores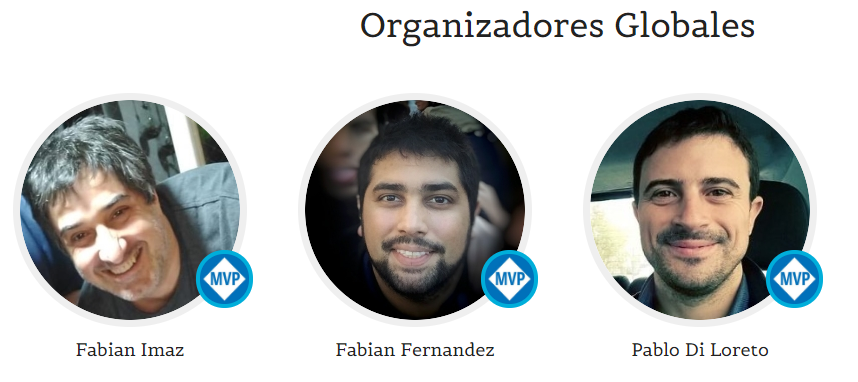 MVP Program Check
If you are from MVP Program (Microsoft) and want to check this contribution, please go to http://co.netconf.global/#organizers and check in "Global Organizators" my info (Pablo Di Loreto) and my photo. With this information, you can check my videos and others conference's contributions.
Acerca del Autor