Global Azure Bootcamp 2019 en Buenos Aires: viaje al centro de cómputo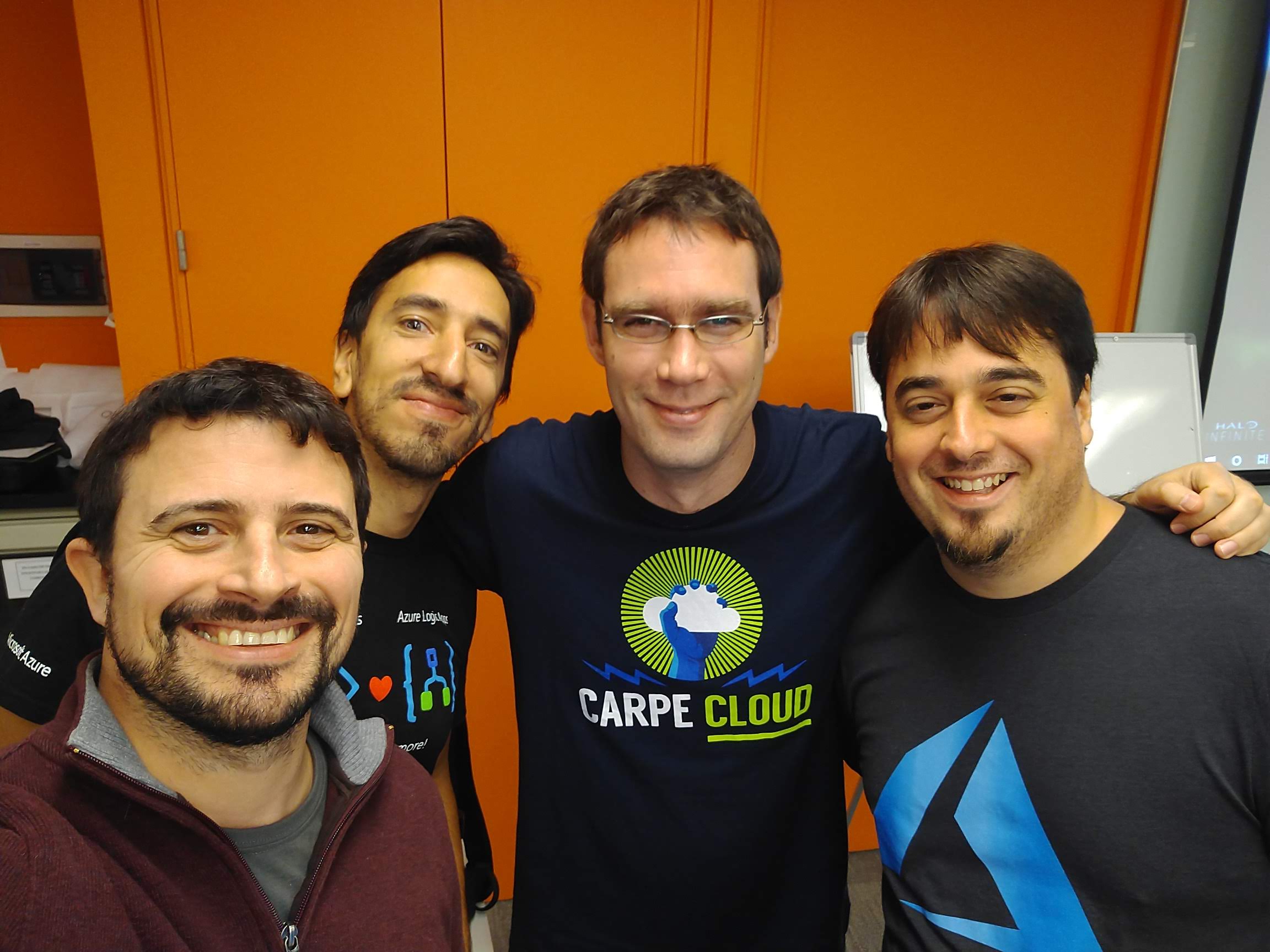 Microsoft Azure es la plataforma de servicios en la nube de Microsoft. El 27 de Abril pasado realizamos como todos los años, junto con colegas y amigos, la versión #BuenosAires del #GlobalAzure Bootcamp 2019, un evento que se realiza en simultáneo en más de 100 locaciones alrededor del mundo para charlar sobre los servicios y prestaciones de esta nube pública.
Esta publicación es un resumen de lo que fue esta experiencia, la charla que realicé e información del resto de las charlas / workshops que otros colegas realizaron. Si querés más info, visitá la web del evento.
¿De qué se trató el evento?
Este evento fue organizado junto a 3 grandes profesionales (y amigos) del desarrollo de software: Guillermo Bellmann, Nicolás Bello Camiletti y Sebastián Perez.

Más de 100 asistentes disfrutaron de 14 speakers en 14 charlas, donde intercambiamos experiencias sobre Microsoft Azure, casos de uso y tips para Infraestructura, Operaciones, Desarrollo y prácticas como DevSecOps.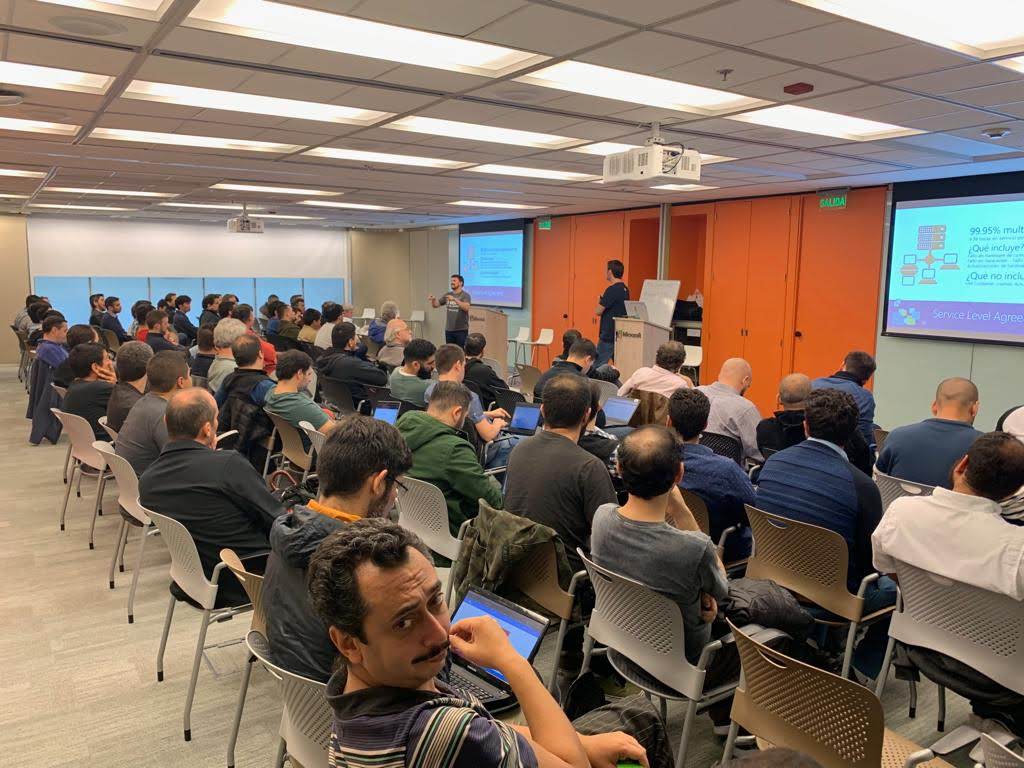 Fueron 8 horas conociendo Microsoft Azure y compartiendo nuestras experiencias:
Bienvenida + Science lab: Equipo Organizador.
Viaje al centro de cómputo en Azure: Pablo Di Loreto y Guillermo Bellmann (mi charla!).
DevSecOps con Azure DevOps: Luciano Moreira da Cruz.
Web APIs con .NET Core, Docker y Azure: Mariano Sanchez.
Bots + Azure Functions: Enzo Cano.
SQL Server in Docker Containers: Javier Villegas.
Inicia tu startup en Azure con menos de 10 dólares por mes! Fernando Sonego.
Azure Automation State Configuration – DSC: Walter Grasselli
Azure Logic Apps – Why being lazy is being smart: Nano Vazquez.
Datawarehouse moderno en Azure: Maximiliano Accotto
Serverless Containers: Azure Container Instances. Orador: Esteban Yañez + lightning demo por Guillermo Bellmann y Mauro Gandelli.
Blockchain in Azure: what to do? Sebastian Leonardo Pérez.
Power BI dashboard in an hour: Maximiliano Accotto.
Object detection & image classification – Introducción a los servicios cognitivos: Diego Aguirre.
Agradecemos mucho a las empresas que nos acompañaron: Microsoft Argentina (quién facilitó sus oficinas), Algeiba (lugar del que formo parte), Lagash, RSK y SouthWorks.
Mi charla: "Viaje al centro de cómputo en Azure"
Esta es la presentación que comparticon los asistentes al evento:
Agradecimiento
A todos los que nos acompañaronles damos una infinitas ¡gracias! Aquí les dejamos algunas fotos de postal: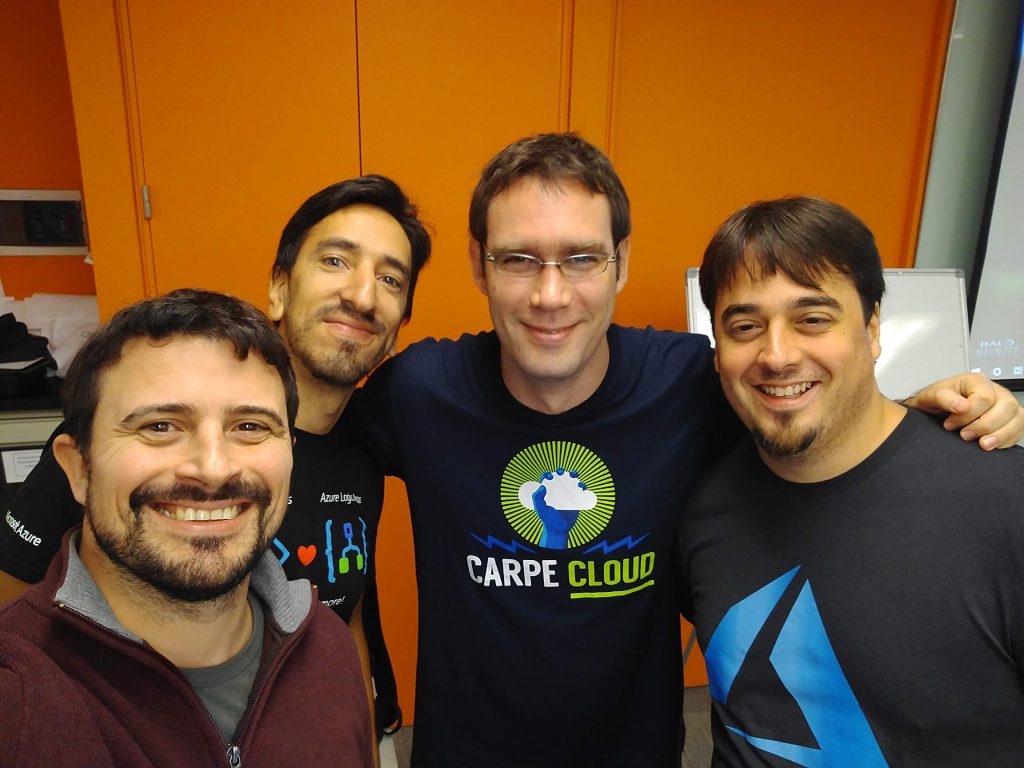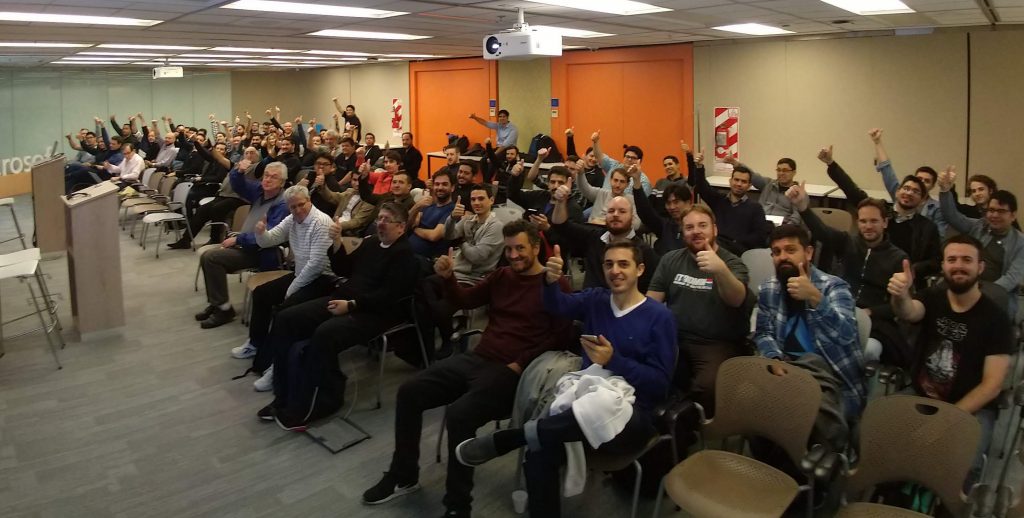 About
Professor. Techie. Ice cream fan (dulce de leche). My favorite phrase: "Todos los días pueden no ser buenos … pero hay algo bueno en todos los días".
Currently I´m Service Manager at Algeiba Dev (http://www.algeiba.com), providing services with the vision of create the best technology solutions to transform organizations around the world. I´m also Chief Communications Officer in vOpen (https://vopen.tech), an initiative that connect students, professionals and technology experts around the world to share knowledge, experiences and promote technological innovation.
I enjoy a lot of educational, technological talks and a good beer. If you want to talk, write me to pablodiloreto@hotmail.com.